Serving Southern Rhode Island
Offices in Narragansett & Westerly
14 Woodruff Avenue, Suite 7
Narragansett, RI 02882-3467
401-782-0500
in RI, MA, CT: 800-834-3334
Fax: 401-788-2280
About VNS Home Health Services ...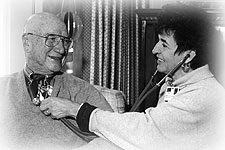 Since the early 1900s, southern Rhode Islanders have relied on the services of the visiting nurse to provide compassionate and skilled health care to their families, friends, and neighbors in the comfort of their own homes. VNS Home Health Services traces its roots to 1904, when six individual agencies served a small rural population in the towns of southern Rhode Island. For many of those residents, the presence of the visiting nurse offered tremendous comfort as well as skilled medical care in their time of need, a mission that continues with every visit we make today.
We serve patients needing skilled medical services following a discharge from a medical facility, as well as those patients that can receive care at home instead of the hospital or another acute care provider. Whether we're bringing antibiotic therapy to a homebound patient, making a home visit to the parents of a premature infant, or coordinating health checks and immunizations for seniors, VNS Home Health Services is committed to excellence.
VNS Home Health Services includes a staff of medical professionals: Registered Nurses; Certified Nursing Assistants; Physical, Occupational and Speech Therapists; Medical Social Workers; and Nutritionists. We're here for you through every stage of life.
Our Commitment ...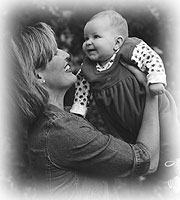 In a time of increasing pressures on home health care providers, we want you to be reassured that VNS Home Health Services remains a trusted, reliable resource for southern Rhode Island. As an affiliate of South County Hospital, we have further strengthened the availability of community-based, independent home health services for the residents of southern Rhode Island, our mission since 1904. We're proud to be accredited with commendation by the Joint Commission on Accreditation of Health Care Organizations, ranking us among the nation's best when it comes to quality assurance and performance.
Our Services ...
Assessments in the Home
Professional Nursing Care
Certified Nursing Assistants
Wound Care
Personal Care
Assistance with Daily Living
Diabetes Counseling
Physical and Occupational Therapies
Speech Therapy
Pediatric Care
Senior Wellness Checks and Immunizations
Nutritional Counseling
Infusion Therapy
Community Outreach
HomMed Telemonitoring
Medical Social Services
Palliative Care

24 Hour Access to Care ... 365 Days a Year
One phone call is all it takes. Referrals can be made by a family member, social worker, physician, or other provider--even by a patient.
A home visit is arranged to evaluate the patient's needs.
Call 401-782-0500 or toll free: 1-800-834-3334.


Certifications/Licenses:
State of Rhode Island Department of Health
Joint Commission on Accreditation of Health Care Organizations with Commendation
Medicare and Medicaid-certified home health agency
Memberships: We are a nonprofit, community-based home health agency and member of:
The National Association for Home Care
Visiting Nurse Associations of America
Visiting Nurse Association of New England
United Way of Southeastern New England
Donations ...
VNS Home Health Services is a nonprofit organization. We rely on the generous support of our donors to assist us in addressing the needs of patients who have limited resources to provide for care. Contributions, in the form of a direct donation, memorial, or bequest help VNS maintain our commitment to quality care for those in greatest need. To learn how you can help VNS, please call either of our phone numbers for more information or send your contribution to our address listed above.
To Volunteer ...
If you would like to support our agency by participating in a variety of rewarding opportunities, please call 401-782-0500.
Coming Soon ...
VNS employment opportunity listings.